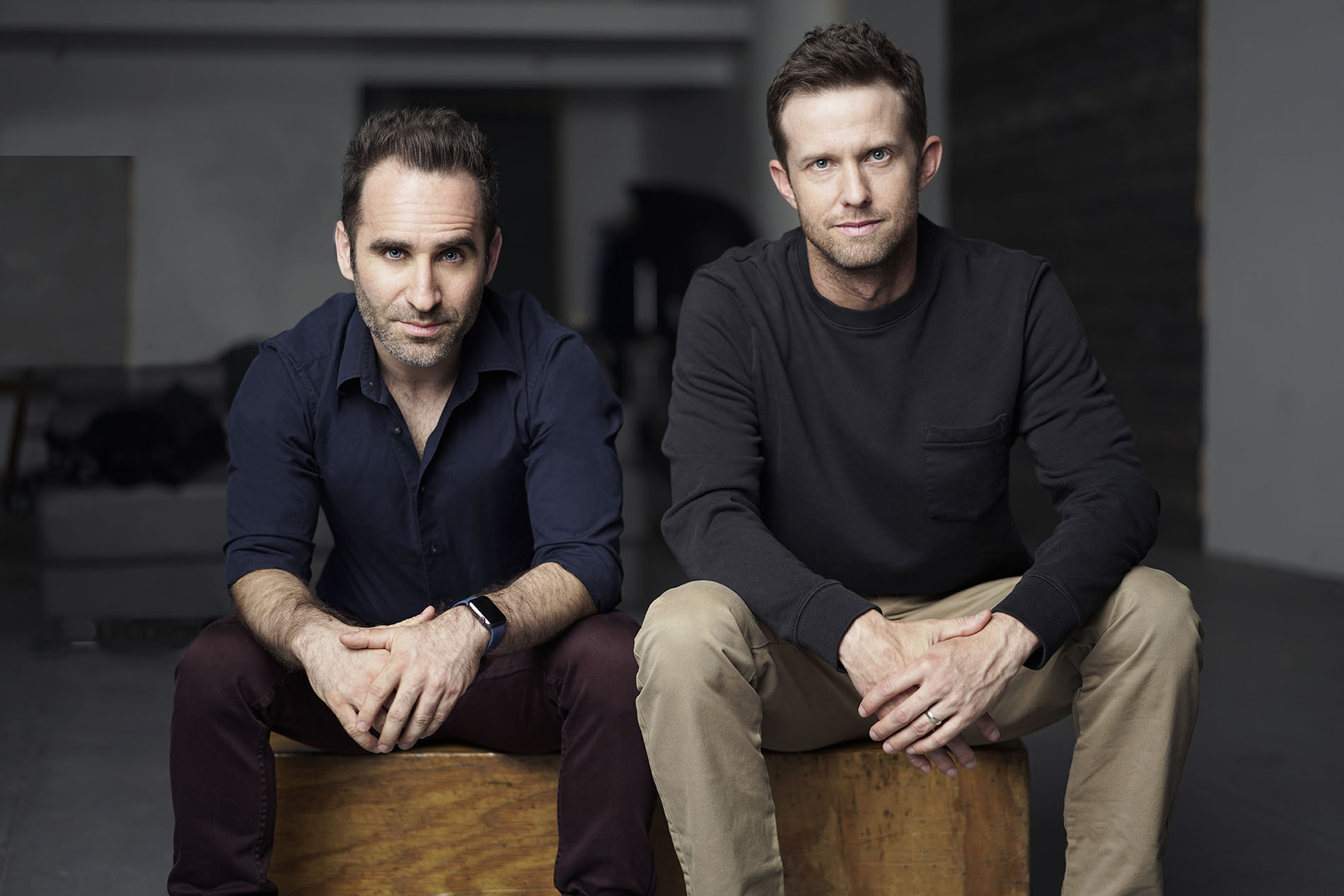 Ben & Jensen
Instagram
Facebook
After creating the celebratory music video phenomenon "Back to the 90s" that soared to 94 million views and organically reached 118 million people, comedic actor/director Ben Giroux and songwriter/artist Jensen Reed charted at #11 on Billboard, joined the Backstreet Boys in Las Vegas in June 2017, and formed the comedic hip-hop duo "Ben & Jensen". Together, the prolific partnership has created some of the internet's most widely-viewed comedy music videos including "Little Dude Anthem" (2015 – 1 million views), "Dump Drump" (2016 – 2 million views), "Superhero Showtime" (2017 – 1.5 million views), and "In Da Arcade" (2018). Ben & Jensen routinely feature powerhouse vocals on their tracks, including recent partnerships with Kira Kosarin (Nickelodeon's "The Thundermans"), Tamyra Gray ("American Idol" Season 1 Finalist), Jared Lee (Jason Derulo and New Kids on the Block songwriter), and Garrett Clayton (Disney's "Teen Beach Movie" and "Hairspray Live!"). Specializing in branded partnerships, Giroux and Reed have collaborated on music videos for brands including Candy Crush, DC Comics, and Regal Cinemas.
Ben Giroux
Instagram
Facebook
Website
Comedic actor/director Ben Giroux's viral digital content has collectively amassed over 200 million views globally. On camera, Giroux recurs as The Toddler on Nickelodeon's "Henry Danger", Little Zach on the CW's "Hart of Dixie", and the Dark Warrior on Disney's "Mighty Med". He has appeared in dozens of television series and films including "NCIS" (CBS), "Bones" (FOX), "Psych" (USA), "House, M.D." (FOX), "Anger Management" (FX), "2 Broke Girls" (CBS), "Sam and Cat" (Nickelodeon), "Best Friends Whenever" (Disney), "Weird Loners" (FOX), "Family Tree" (HBO), and more. As a voice actor, Giroux stars as Mikey Munroe in Butch Hartman's Nickelodeon animated series "Bunsen is a Beast" and Robin in the DC Comics animated film "Batman vs. TMNT". He also voices multiple characters in Amazon's "Rocky & Bullwinkle" reboot as well as Nickelodeon's "The Adventures of Kid Danger". Giroux has collaborated with many comedy directors including The Farrelly Brothers, Christopher Guest, and David O'Russell. Behind the camera, he has directed comedy for many iconic brands including DC Comics, Match, Regal Cinemas, Discover Card, Facebook, and more. Giroux is also the show-runner, writer, and director for the Facebook Watch series "We Need to Talk" starring MTV's Nev Schulman ("Catfish: The TV Show"). On stage, Giroux travels the country yearly with "American Idol" and "So You Think You Can Dance" alumni, starring in comedy holiday pantos for Nigel Lythgoe and Lythgoe Family Productions. Under his Small Red Cape production banner, Giroux is currently developing multiple television properties with his writing partner, comedic actor Arnie Pantoja.
Jensen Reed
Instagram
Facebook
Website
Jensen Reed is an indie hip-hop artist / songwriter / producer, voice-over actor and comedy music video assassin. As a musician, Reed has collaborated with several award-winning talents and his music has been featured on CSI: NY, SHOWTIME'S HOUSE OF LIES, FRIDAY NIGHT LIGHTS, MTV and VH1 shows, the Oscar-nominee THE MESSENGER and more. Reed has also lent his silky smooth vocals to national and global voice-over campaigns for SUBARU, TACO BELL, JC PENNEY, IBM, HONDA, DISNEY, NICKELODEON and PROACTIV. His latest single YOU CAN'T STOP ME (feat. Alexa Melo) is available worldwide.